posted by
content
on
Tue, 08/03/2021 - 17:15
Milsami are the new leaders in the Moldovan National League after their win over PetrocubHincestiat the weekend. Milsami are the kings of Moldovan football for at least one season after the 2-1 win over PetrocubHincesti at home.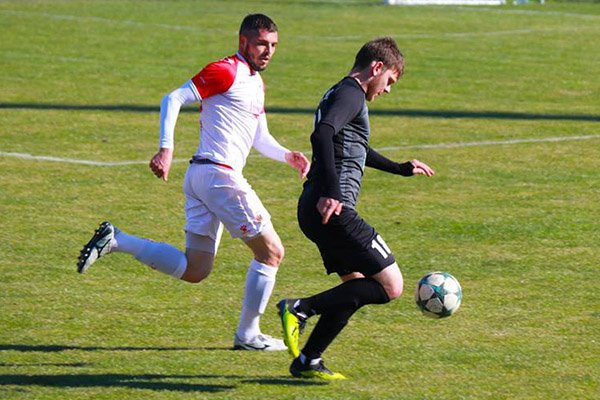 With former league leaders Zimbru not in action at the weekend, Milsamicapitalised completely by winning their game to leapfrog their early title rivals as the new kings of Moldovan football. Milsami were handed a slim advantage at the halftime time interval thanks to the own goal from Cameroon defender Jacques Onana. The hosts got the only goal of the first half shortly after the halftime break.
Petrocub got back into the game immediately after the hour mark thanks to Vadim Gulceac. However, the visitors were not level for long after they conceded the second goal on 76 minutes courtesy the strike from Moldovan footballer RaduGinsari. The goal from Ginsari proved to be the winning goal and it ensured that Milsami would be the new kings of Moldovan football albeit it could be for just one week.
The encounter between Milsami and PetrocubHincestion Sunday was one of three games played at the weekend in the Moldovan National League. On Saturday, Floresti lost at home to Dinamo-Auto by a lone goal with the other two games played on Sunday. In the other match played on Sunday, Sfintul Gheorghe and Balti settled for a score draw. The two teams scored one goal apiece.
Milsami have Zimbru to contend with after they won their two games in the league this season without conceding a single goal. Zimbru started the new Moldovan National League season with a big win over Dinamo-Auto. Zimbruscored three goals without reply at the expense of Dinamo-Auto to start the new season in emphatic fashion. The 3-0 win over Dinamo-Auto was preceded by another big win for Zimbru in their second game in the league. They won 4-0 over Floresti in the second game.